Ну и заодно, скопирую здесь, чтобы не потерялось изображение:

1. Наш еврейский царь Ирод Агриппа (в честь него улица Агрипас):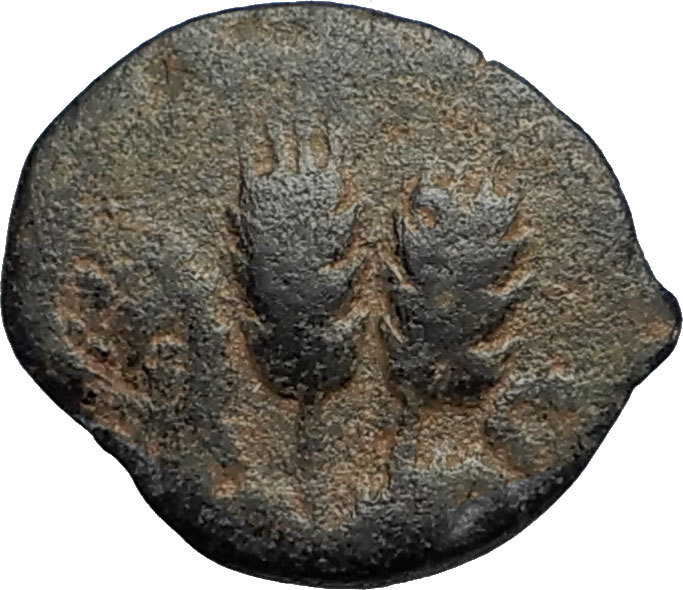 Herod Agrippa I - King of Judaea: 37-44 A.D. Bronze 'Prutah' 17mm (2.66 grams)
Struck in the Jerusalem mint Year 6, 41/42 A.D. during the time of Emperor Claudius
Reference: Hendin 1244 (5th edition); Hendin 553 (3rd Edition) L S (year 6) flanking three ears of barley. (Symbol of fertility of the land.). Umbrella-like canopy with fringes, Greek legend, BACIΛEWC AΓPIΠΑ "of King Agrippa" around. (The Umbrella like canopy is attributed as being a symbol of power.) Evidence points out that this coin was struck by Agrippa I for areas populated largely by the Jewish people of Judaea.
Три колоска перекочевали на известную израильскую монету, про балдахин ничего не знаю.

2. Другой наш еврейский царь, Иоанн Гирканос I.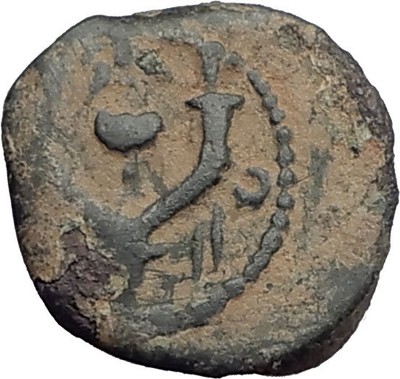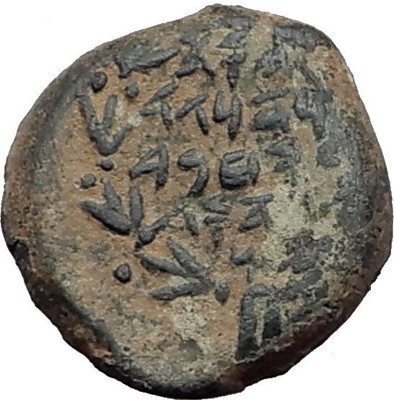 Jewish Coin of John Hyrcanus I (Yehohanan) King of Judaea 134-104 B.C.E
Bronze 'Prutah' 14mm (2.28 grams) Jerusalem mint, struck circa 134-104 B.C.
Reference: Hendin 1141 (5th Edition); Hendin 455 (3rd Edition) Paleo-Hebrew inscription ("Yehohanan the High Priest ...") within wreath. Double cornucopia adorned with ribbons, pomegranate between horns.

Historically significant coin to those of both Jewish and Christian faiths. To the Jewish peoples, this coin represents an impornat Jewish king of the Hаsmoneаn dynasty. To Christians studying biblical history, this coin could be considered as the "Widow's Mite" from the bible. The pеrutah was the smallest circulating coin in the area of Jerusalem during the time of Jesus Christ.

У меня есть почти такая же прута царя Иуды Аристобула (сына Иоанна Гиркана I). На фотографиях эти монеты выглядят крупнее и привлекательниее, чем в натуре. Это мелкие полустертые медные монетки. Но все равно удивительно держать в руке предмет, которым пользовались в Иудейском царстве, казалось бы, полностью литературно-легендарном.

3. Ну и прикупил еще одну "Иудею Капту" (серебряный денарий Веспасиана), у меня такая одна есть в лучшем состоянии, но не удержаться от монетки с надписью "Иудея" :) И Веспасиан-злодей таки красив!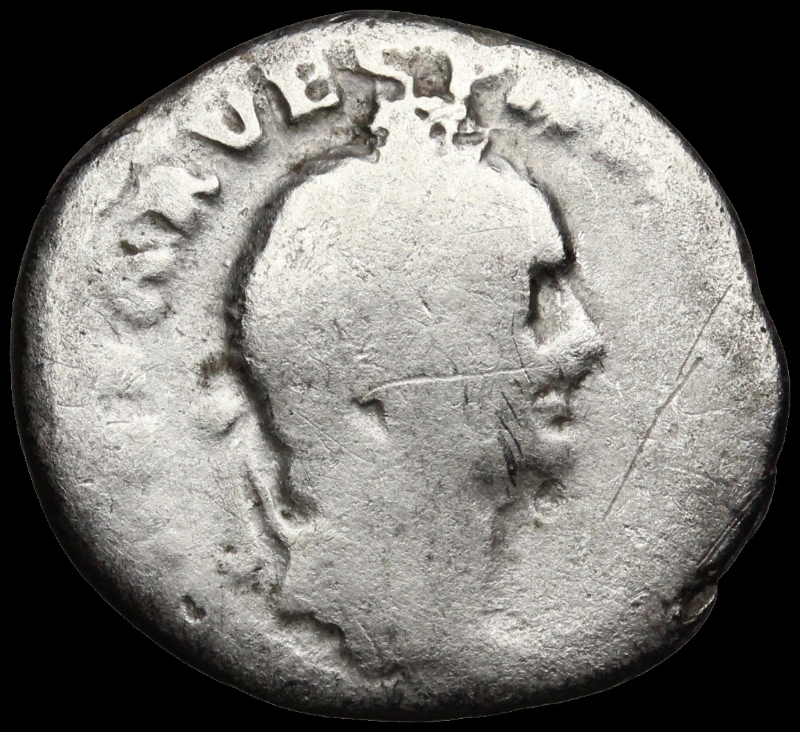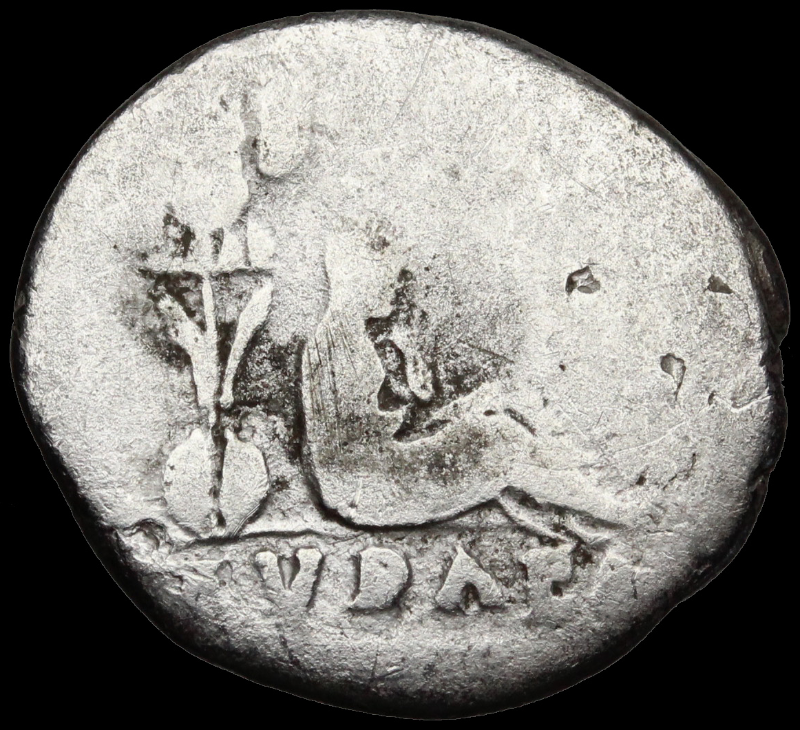 Vespasian - Roman Emperor: 69-79 A.D. - "Judaea Capta" Silver Denarius 17mm, 2.68g Rome mint: 69-70 A.D. Reference: B.M.C. 35; Hendin 759 (3rd Edition); Hendin 1464 (5th Edition) Laureate head of Vespasian right; around IMP CAESAR VESPASIANVS AVG. Jewess seated right mourning below right of trophy; in exergue, IVDAEA.